Adobe Offsetting: September 2014
I was hoping it was still September somewhere in the world yesterday morning when I made my contribution to Adobe Offsetting. I wanted to give to a new project, but I couldn't help but to give Krita more props for all their hard work over these past months.
Instant tranformations
Krita has been hard at work since their Kickstarter back in June. They've set their development bar pretty high with tons of new features and tools over the next few months—culminating in a full version upgrade by late December.
In the past week they released a build that included a new transform tool—a tool similar to the puppet  tool in Photoshop. This is one of the many features to come with the accelerated development of Krita 2.9.
The full Krita scoop
Krita was also featured in Linux Magazine online; where they talked about their trajectory and competition like Photoshop and Gimp.
It's wonderful to see the rapid growth planned taking hold and I look forward to what's coming next.
Krita + Yiynova = Magic
I found the 2.8 version of Krita to be a big improvement from their earlier versions. I didn't understand Krita's full potential until I was able to pair the painting application with my Yiynova monitor tablet.
I bought the Yiynova with the hope that one day someone would write Linux drivers. My dreams were answered last month with Yiynova's beta drivers for Linux. I was fortunate enough to get to work with Yiynova and participate in the testing.
Using the Yiynova with Krita made me understand why so many people rave about painting in Krita. It feels similar to painting in Manga Studio, but the program is less sluggish than Manga. The amount of brushes that come preinstalled are staggering. And the difference between painting on my Wacom Bamboo and using the Yiynova is more than noticeable. There's something to be said for connecting directly to pen-on-screen instead of just indirectly working on a tablet like the Bamboo.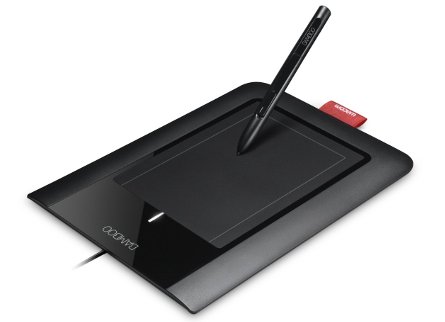 Having an affordable alternative to Wacom makes creating digital art more attainable for most artists. Plus, Yiynova's recent commitment to the Linux community only makes me love them more. It give me the opportunity to work with programs like Krita which aren't fully stable on the Mac OS.
Additional support
As part of my monthly contribution, I am also a subscribing member of the Blender Cloud with a reoccurring monthly donation. If you are first learning Blender, the site is a wonderful resource of videos for learning modeling and animation techniques. They also have access to all the art and assets from their upcoming open-source animation, The Gooseberry Project.