iAniMagic 2014 contest offers big prizes
It's that time of year again to brush of your animation skills and put them to the test for some amazing prizes. Kdan Mobile, maker of Animation Desk, announced there annual animation contest in August. The contest is called iAniMagic 2014 and the prizes are fantastic—worth the effort of making some great art. TechCrunch recently wrote an article on how their apps are directly competing against Adobe and Evernote. Kdan is definitely a company to watch for innovation. Below is the winner from the 2013 iAniMagic competition.
The killer app
For those of you that have an iPad and haven't tried Animation Desk, this is a great opportunity to get started. I use the program to create storyboards and make visual notes when I'm on the go. It has a wonderful interface with all the tools I need to build a visual narrative. The app is for iPad, Android, Mac and PC so all your bases are covered for devices. Plus you can export the project and work between desktop and tablet—a really nice feature.
The deets
The details are pretty vague on the Anizone site, but all you need is to create an animation in upload it to Anizone before October 20, 2014. Animation Desk makes it possible to upload to Anizone directly from the app. Submitting your work is as easy as hitting a button. There's no excuse to not walk home with a wonderful prize in tow.
The steps for entering
1. When you are finished with your animated masterpiece, tap on the 'Project' icon in the upper left corner of the app.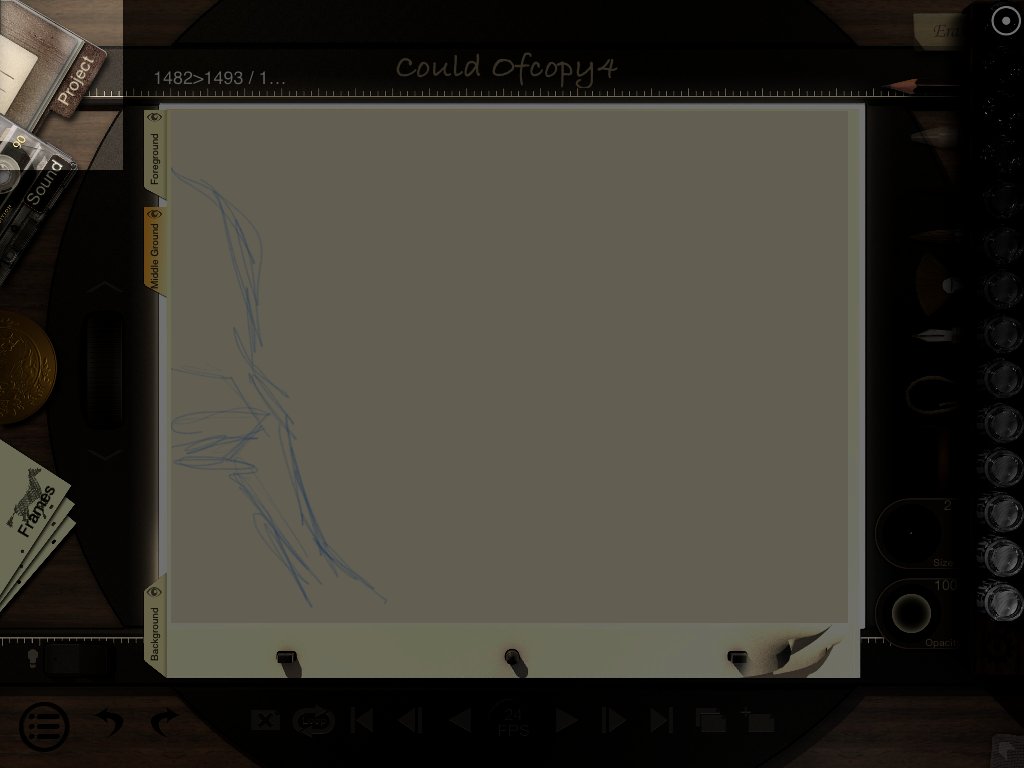 2. Next, select the project that you want to upload to Anizone. When you select the project, an export button will appear.
3. Tap on the export button and then select 'Anizone'. And that's it. You're now entered into the competition. If it's your first time using Anizone, you'll get a sign-up message where you can enter your info. Signing up to Anizone is free. You can pay for more space and special brushes via your Anizone account.
The prizes
Prizes range from a MacBook Air to Apple gift cards. Kdan is being very generous this year and it's worth taking advantage. For those of you that are looking to need a hardware upgrade, this might be an investment worth making. Dedicating some, time, creativity, and elbow grease can possibly reward you with either a MacBook Air  or a Mac Mini.
Judgement day
This year I have been asked to be one of the judges for iAniMagic 2014. Being a judge is a great honor while also a way for me to show my support for outstanding app development. Kdan has been very responsive to feedback and providing support over the years. They have been quick to work with users like myself to improve the Animation Desk experience. I see this as a chance for me to give my time as a "thank you" for all their hard work. Plus, I'm looking forward to seeing all the great talent offered in this competition.
Good luck to everyone who applies!