Affinity Photo FREE ten-day trial
On the heels of the much anticipated release of Affinity Photo this summer, Affinity announced in late August that they're now offering a free ten-day trial. This offer gives curious new users the chance to kick the tires before they purchase the program. Affinity Photo's a photo editing/digital painting tool that's similar to Adobe Photoshop or Krita.
Choices for artists
There has been a lot of great buzz regarding Affinity's new product line of design software. Winning Apple's coveted Apple Design Award is just one impressive example of the recognition coming from the design community. With all this praise, Affinity's determined to make professional software while also maintaining affordability. Adobe's move to subscription-based pricing for their software made it more difficult for many designers, schools, and small businesses to justify the price increase and infinite dependency on a subscription model. Digital artists are looking for alternatives to Adobe's products and Affinity grabbed this as an opportunity.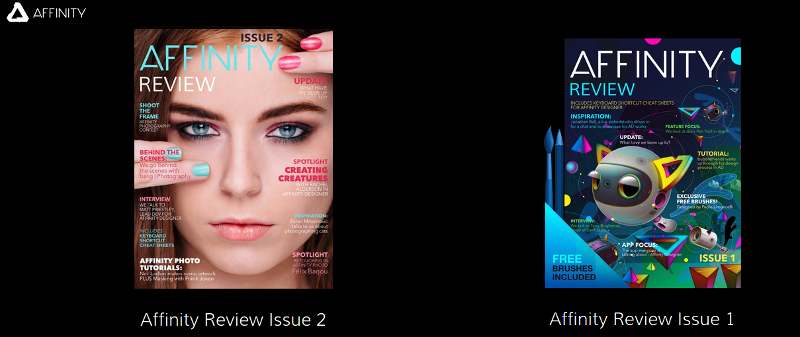 Affinity goodies
To get acclimated with the new software, Affinity regularly publishes e-zines that highlight Photo and Designer. There are also a wealth of tutorial videos to get newbies comfortable with the new workspaces, features, and workflows. There are a lot of similarities between Photo and Designer with their Adobe counterparts, Photoshop and Illustrator. Although the UI is familiar, there are a lot of fundamental differences between Affinity and Adobe as far as workflow and options. It's worth investing some time with their learning resources to get up to speed.
Upgrade pledge
The price for Photo is $49.99 USD. Affinity has made a commitment to support the current version for two years with free updates. Affinity has already updated the software after its initial launch to optimize the software for Apple's new El Capitan OS.